A UNIQUE AND INFORMAL LOCATION 
For an original food experience, right on Ispra's beach
Vespucci Ispra… a place to be lived and enjoyed on its terrance and veranda during the summer or in its  welcoming full-length windowed indoor hall in winter.
Snacks
A selection of appetizing suggestions to start your meal with
Appetizers
Chef Alex's iconic dishes along with unbeknownst temptations for gourmet palates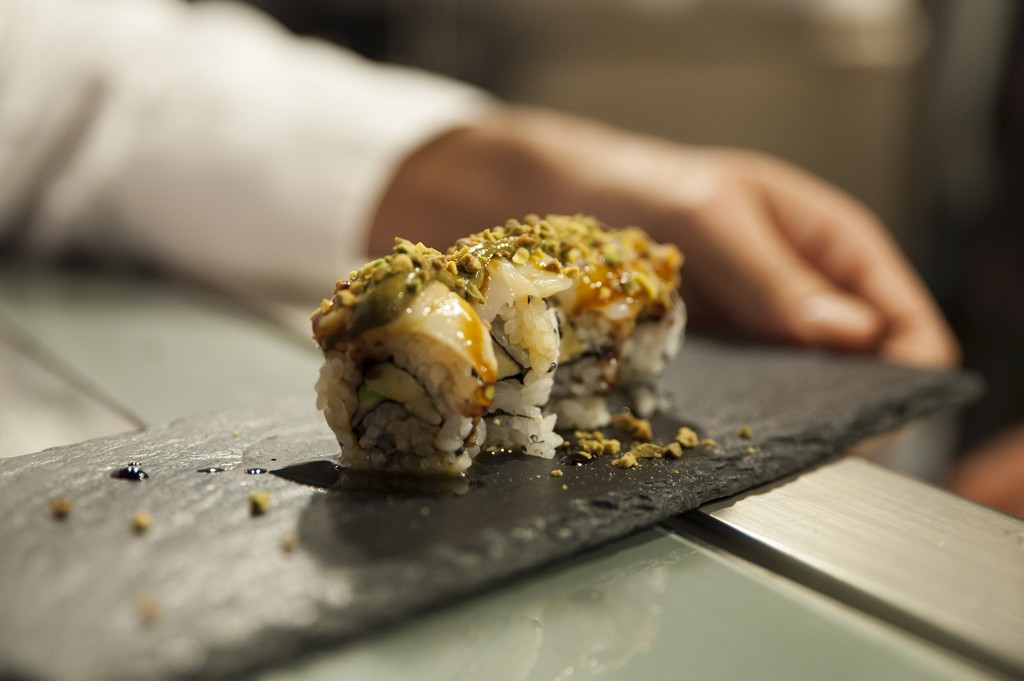 Alex Style
"I believe that a dish must be healthy, pleasant, tasty and, why not, beautiful, too." 
Every creation conceived by Chef Alex is the result of a constant research for matches and flavours, ingredients e raw materials elating each other when they come together, while providing an amazing experience to the eyes and palates. An international taste journey which does not overlook tradition and scents typically Italian and Mediterranean. A personal vision of fusion cuisine can be experienced in every dish, particularly in our "mediterranean sushi" dishes, which combine Japanese aesthetics and techniques with Italy's most typical products such as pistachios, basil, olives and capers. 
What characterizes each Vespucci restaurant is that every "harbour" provides a gastronomic offer which adapts to the area. With Ispra and Arona being touristic spots, seafood first courses will abound along with dishes aiming to satisfy holiday makers, while keeping a constant attention to a gourmet touch. Our Milan restaurant will bring your food experience to the top with a selection of our most innovative dishes catering to the demanding and glamorous public of the world's fashion and design capital.